Your Daily Cards
Links to online daily Tarot and Oracle card draws:
The Daily Oracle 3-card Pick from Colette Baron-Reid
Card A Day from James Wanless
Lotus Tarot - Free Online Card Reading
Infinite Visions Tarot - One card
Infinite Visions Tarot - Five card reading
Deste Card Readings
Oracle of the Triad Readings
I Ching Daily Draw
Tarot Affirmation
The Fool
,
Distant Past Tarot
Today, you have the chance to start something new. A fresh wind blows the cobwebs away. You feel energized and optimistic. The world smiles at you and you smile back. You spread this smile today, you bring a pleasant wind of optimism and fresh ideas to the people around you.
Will you regret later a risk you took today? Maybe. But today, no thought of tomorrow holds you back.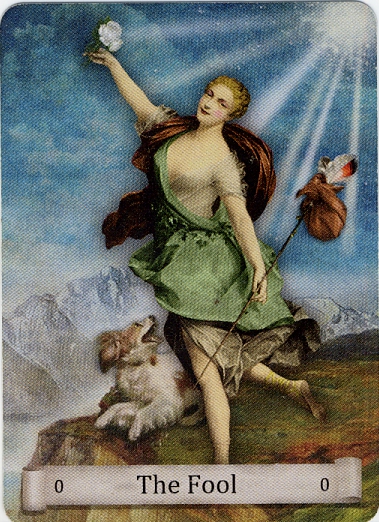 written by Nemia