Let's start some book recommendations for students of symbolism! Just for fun, I'll scan the pomegranate pages - or, if there is nothing to be found about pomegranates, another page.
THE classic book is without a doubt Cirlot's
Dictionary of Symbols
. You can see that this books is very matter-of-fact. No pictures on the pages! There are some illustration pages inserted, but most of the book is text, text, text. It's easy to find on Amazon, Book Depository and your local bookstore - there are many different editions, I have
this
one.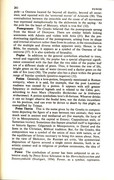 For German readers, Udo Becker's
Lexikon der Symbole
is a cheaper and more approachable alternative.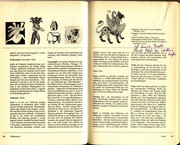 He's especially interested in magical and fantastic creatures, and so am I, win-win! His book is illustrated with simple b-w-illustration and graphics throughout, which makes it nice to read.
Both books are scholarly. I guess you can get everything that's in there also on the Internet... but I'm oldfashioned and like to check in books.
And although I'm a huge fan of e-books and read nearly only on my Kindle, there are books you simply cannot replace with an electronic device - art books with detailed and colourful illustrations.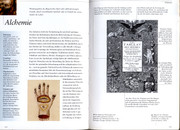 I have only the German version of Matilde Battistini's
Bildlexikon der Kunst - Astrologie, Magie und Alchemie
, but I found an
English book by that author
- if you find it, check it out. It's a pleasure to look at!
Alexander Roob's wonderful rotund volume
Alchemy and Mysticism
is well-known, and like in Battistini's book, the pictures are the focus of the book. The text explains what the pictures show.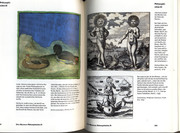 The book is structured very cleverly and if you read it systematically, you actually get a short course in esoteric symbols and theories.
This book is especially useful if you wish to study Robert Place's Alchemical Tarot and Christine Payne-Towler's Holy Light Tarot. You will recognize a number of images that inspired these scholars and artists.
These books don't focus on tarot at all, and that makes any discovery of tarot-related information a bit exciting.