Moderator: Moonlight
Forum rules
Post here for your everyday chat and anything non esoteric, No politics or religion talk.
Global Moderator
Posts: 1055
Joined: 05 Jul 2017, 00:14
Location: So Cal, USA
Ok, then. That means you're this guy from the Twisted Sister video. Or maybe Chet from Weird Science.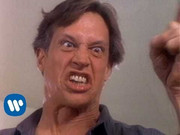 Charlie Brown
—"I've developed a new philosophy. I only dread one day at a time."
---
Charlie Brown

wrote:

↑

07 Jul 2018, 11:12

But how will you know which classic 80s film character you are?
Hahaha!
I did use to do FB, mainly for the autism groups on there. It helped me a lot during my daughter "raw autism" days. Then people started to throw sheep at me (?) and my newsfeed was full with pics of the dinner they were having at their grandparents!
Last but not least, they were all happy! Everyone seemed to be having "amazing days" and "fabulous times" or thanking their husband/wife/BFF for being "the best"...with smiling pics attached of course!
Just depressing!
Never underestimate the power of stupid people in large groups.
---