no need for a mat! just go barefoot. lay on the grass. look up at clouds. walk on the beach, and like canid said, dig your toes in the dirt!
unless you do yoga outdoors. then you should have a mat so you have secure footing for those more difficult moves.
here's a pic of my 88 year old father in law earthing. only he calls it
weeding
. he's laying down because his knees give out... (he isn't barefoot, but his body is in contact with the earth!) bless his soul.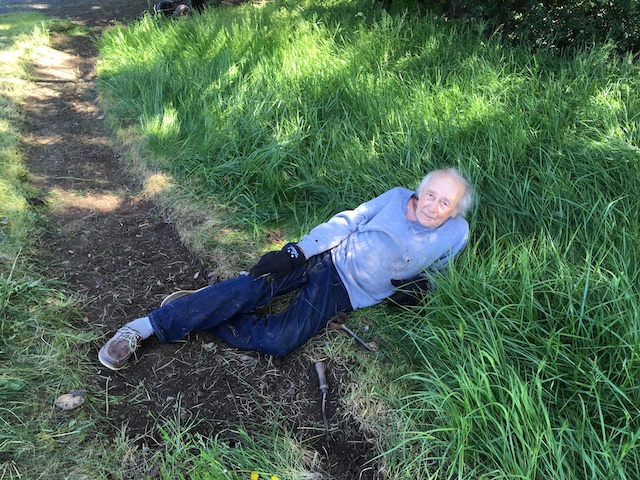 i call this "splendor in the grass".