Some of my art has become Tarot and Oracle decks .. I have created personally for myself and Free Download over 18 decks, these decks are for fun and for learning.. They can be used with clients, they do have a serious side to the messages they deliver...
I will become with introducing my Tarot Deck it is from a previous Journey Vesta's Art Tarot Deck
78 Cards there are a few changes to the names of some of the cards and the suits are the Elements , Fire, Water, Air and Earth...
The Art is very abstract as all of my artwork is.... I created this deck for a learning curve in my Tarot journey...
I hope you enjoy the Creations .... You can check them all out completely on my Blog ...
http://hekatesxing.blogspot.co.nz/p/welcome.html
let us begin with The Major Arcana--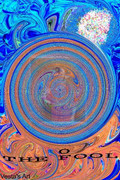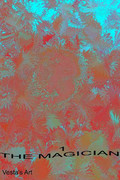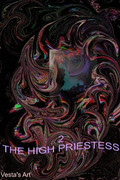 These are the first three Major Arcana .... cards ...
The Fool is youthful, a novice, a student.. full of adventure, a bit of a dreamer, in the laughs, a bit of a character, a free spirit...
Ready to begin this new journey...
The Magician reminds us to express who we are we must use all of our tools within to manifest what we desire.. Our Reality could be an illusion until we make it real ....
The High Priestess creates magick by revealing the secrets that lie hidden.. The Secrets are unveiled through her being balanced between the light and the dark... Knowing she steps in both worlds she works with the Occult, the Mysteries of life,
I wall continue to add the Minor arcane here for you to see as well ..
Blessed Be!