My Latest acquisition is the Circle of Life Tarot ...
I have been exploring the imagery slowly by doing some daily reads ...
and have found the imagery is quite unique, it carries the RWS similarities on some level but yet seems to deviate from it on some levels too, I love the way the imagery brings forth new thoughts, it provokes different messages depending on the question, the other cards and what stands out within the imagery...
The round cards make it also quite different in regards to layouts and the way the cards are not always RX ... as I find the cards can be lightly to the side .. they move i feel like a clock in some way .. you never know in which direction they will face ...
Anyone else exploring this deck ...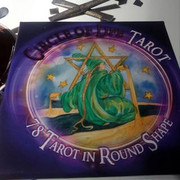 The Box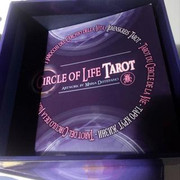 The Book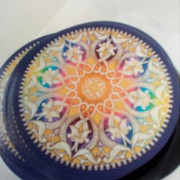 Backs of the cards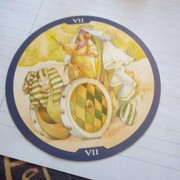 The Chariot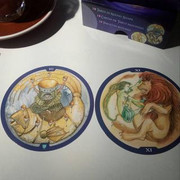 10 of Pentacles and Strength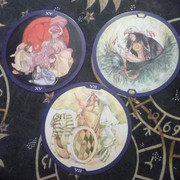 assorted cards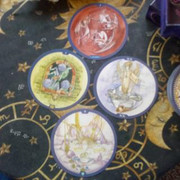 assorted cards
To show you a sample of the images ...